Author's Note: Because three of the principal subjects of The Last Heir died following the events described at the conclusion of the book here is some additional information about their lives and afterlives.
Molly Catherine (Burke) Herrin died September 29, 2019 at the age of 93 at Edgewood Vista, a memory care facility in Missoula, Montana.
After retiring from the Lewis and Clark County Library in 2003 at the age of 77 Herrin spent much of her time competing in barrel races in Montana and traveling around the United States. She walked on the beaches of Florida, Maine, California and New Hampshire. She attended the 2007 National Finals Rodeo in Las Vegas and played the slot machines at the Hard Rock Café. She attended the American Quarter Horse World Championship Show in Oklahoma City and took in a Willy Nelson concert in Salina, Kansas.
She attended her grandson Branch's graduation from the University of California Santa Cruz and his master's degree graduation from New York University. She also attended her granddaughter Gretta's graduation from Lewis and Clark College in Portland, Oregon. One Christmas she was stranded for two days in the resort town of Whitefish, Montana, after an avalanche blocked the Amtrak rails between Whitefish and her destination in Wolf Point, Montana.
While making S'mores over a campfire at a family gathering in Missoula, Montana, guests scurrying for cover during a sudden downpour grabbed Molly to help her inside. "Forget about me!" she yelled. "Save the chocolate!"
Keith William Herrin Sr. died August 1, 2011 at the age of 86 at the Cooney Convalescent Home in Helena, Montana. His obituary did not mention Molly Burke Herrin, referring to Marcia, Kitty, Carol, Mary, Laura and Keith. Jr.
Herrin as his children "from a previous marriage." The obituary also claimed that his great grandfather, Daniel S. Herrin, resided in Montana in 1866. The only credible record of Daniel Herrin's first appearance in the Territory places the year as 1877 (Progressive Men of the State of Montana, p. 1575).
According to his obituary, after retirement Keith spent many years volunteering at Mount Helena Christian Academy where his son, Michael Keith, and daughter, Heather, were students. He was a founding member of the Mount Helena Community Church in 1978.
Suit Filed Against Church
A December 2021 lawsuit filed in Lewis and Clark District Court accuses the Mount Helena Community Church of harboring a sexual predator. The suit alleges that a man arrested by the FBI in Missoula in October 2021 on suspicion of trying to hook up with a 13-year-old girl for sex had abused a 14-year-old girl on a church-sponsored mission to the Philippines in 1995. Although the man, Jarrad Zitnik, was nineteen years old at the time, the church had designated him as an "adult supervisor" and a "worship leader."
The victim of the sexual assault in the Philippines told her parents about the abuse, the lawsuit states, and they reported it to church officials. The church's response was to confine the girl alone in a room, and later bring her out of the room under orders to confront Zitnik.
According to the lawsuit church leadership officials "told (the survivor) that they had 'prayed' about what to do, and that they thought the Plaintiff should forgive Zitnik in front of all those attending the mission trip. The church's leadership officials also encouraged Plaintiff to not discuss the sexual abuse again." The suit also alleges the church was aware of a pattern of abusive behavior before sponsoring Zitnik's trip to the Philippines because others had accused him of similar conduct.
Shirley (Beaver) Baertsch Herrin died of Covid-19 at St. Peter's Health in Helena October 26, 2021 at the age of 82. Wearing a bracelet that advised caregivers not to put her on a ventilator or to administer Remdisevir, a drug that has been shown to slow the spread of the virus in the body, she was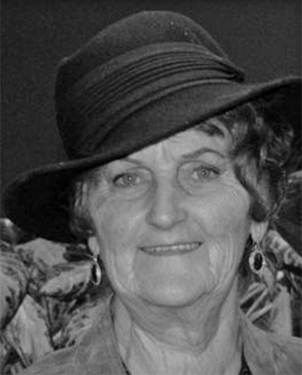 admitted to the hospital on October 10. She demanded Ivermectin, an anti-parasite drug that many white evangelical Christians and far-right extremists believe is a miracle cure for the virus. She also demanded hydroxychloroquine, an anti-malarial drug. Because neither of these drugs are approved by the FDA or the American Medical Association to treat Covid-19 the hospital refused to administer them. Eight days after her symptoms first appeared Herrin's condition worsened, and she was given increasingly larger levels of oxygen.
ASEA Fined
On her Facebook page Herrin listed her occupation as "associate at ASEA," a Utah-based company that claims the saltwater it sells contains "redox signaling molecules" that tell cells to rejuvenate themselves. The claim has not been substantiated by any clinical trial or government agency. As an "associate" Herrin bought the supplement wholesale and sold it retail. Because of that busines arrangement she was considered by Montana law part of a "multi-level marketing company." The Montana Commissioner of Securities and Insurance, a conservative Republican named Troy Downing, fined ASEA $1000 in December 2021 for failing to meet his deadline to comply with the Montana law that requires these sorts of companies to register with his office so it can determine if the company is an illegal pyramid scheme.
Long career as GOP volunteer ends
• In 2015 Montana GOP vice-chairman Jennifer Fielder nominated Shirley to serve as secretary of the state party, but the membership voted her down.
• She had served two terms as president of the Lewis and Clark County Republican Women's Club.
• Politicalgraveyard.com listed Shirley Beaver Herrin as an alternate delegate to the 2012 GOP Convention from Montana.
• In 2020 she organized a caravan of sixty-five vehicles flying U.S. flags that circled Helena to celebrate Donald Trump's birthday.
• In 1986 she told a GOP club in Jefferson County, Montana, that the charter form of government the county was considering was part of a "world-wide conspiracy" fostered by "big government."
Attorney General Orders Trooper to Hospital
Tapping into Herrin's GOP connections, Susan Williams, Herrin's daughter from her tumultuous marriage to Skeeter Baertsch, contacted the Montana Attorney General's office, claiming the hospital was abusing her mother by refusing to comply with Shirley's demands. On October 12 the office dispatched a Montana State Highway Patrolman to investigate. The Attorney General is a conservative Republican named Austin Knudson.
The hospital said that Knudson and two other high-ranking Republican officials, including Public Service Commissioner Jennifer Fielder, threatened its medical staff. Knudson denied the charge. On her Facebook page Fielder said that St. Peter's was "killing Shirley Herrin." According to the Associated Press, in a phone call made to the hospital she said that "if this doesn't turn out well, there will be a suit." Lewis and Clark County Attorney Leo Gallagher told the Helena Independent Record that after he was contacted by the trooper who made the hospital visit he didn't find a criminal offense that required investigation. The incident gained national attention when an account was published at The Daily Beast.
(Williams is a former stewardess who says of herself: "First and foremost I am a Christian, second I am a Constitutionalist Conservative." In 1970, when Williams was five years old, the Montana Supreme Court removed her from Herrin's care and awarded custody to Skeeter Baertsch, who had been granted custody of Williams' two brothers by a lower court the year before.)
On October 18 St. Peter's asked Susan Williams to leave the facility. When she refused she was informed that she was trespassing. Two Helena Police Department officers were summoned and they escorted her from the building.